Moving to your first ever home that you can truly call your own can be one of the most daunting experiences. If you just landed a high-paying job that you can now live on your own away from your parents' home, renting a condo or an apartment for yourself can be the first step towards your full independence. There are also other cases where you have to acquire a new housing unit, like being reassigned to another city or you just married.
In such instances, one obvious issue that will greet you first is how to furnish your home. Getting all those important pieces of furniture and appliances must be the first thing that comes to mind. While on the process, you will surely realize that the kitchen is the hardest part of a home to complete. You need many things to let it become the functional and beautiful kitchen that you have in mind. Equip Your Kitchen with the most necessary things first so you can move in. You can complete it when you are as days go by.
Buying all your kitchenware at the same time may not fit your budget. You should start with the essential appliances and furniture. After your kitchen is furnished with furniture and essential appliances, you can now look for companies that offer starter kits or you can buy kitchenware items separately.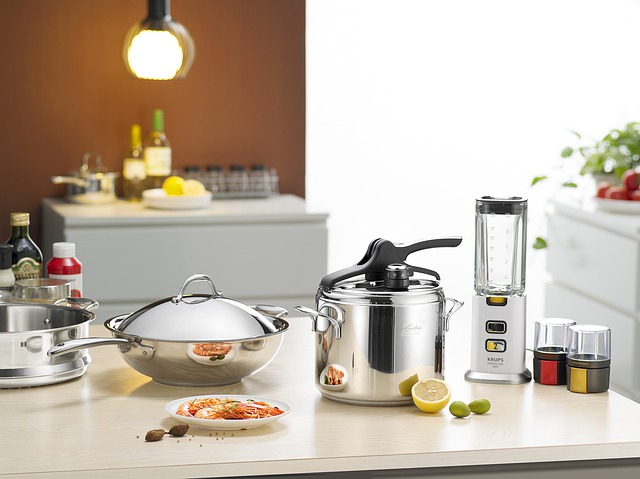 Utensils and Dishware
For a new home, this must be first things that you should be buying after furnishing your kitchen with the dining table, chairs, fridge, oven, and other essentials of a kitchen. This is because you might be going for food deliveries during your days as you will be very busy arranging and fixing things in your new home. It's good that you have all the things that you need when having dinner of some delivered foods.
Prepware
You must be raring to cook your favorite recipe or your comfort food in your new home. Make a list of all things that you need to prepare meals from knives, chopping boards, can opener, fruit and vegetable peelers, grater, and many more. Don't miss a thing or it will require you to go back to a kitchen depot once again.
Cookware
Buying a full set of cookware that include all the things that you need can be an excellent option. You can ensure quality if you search hard enough. But you can buy items separately if your budget does not allow it. Look for safe, durable, and nice-looking pans and pots so that you need not replace them anytime soon.
Bakeware
You may not know how to bake pastries, but you may have to buy items when using your oven. You may need cookie sheets and baking pans to cook your favorite baked dishes.
Miscellaneous
From garbage bin to hand towels, oven mitts, food containers, cleaning materials, and supplies, you still have a lot of things to buy for your kitchen. The list may never end but if you list down all the items that you need before going to a kitchen depot, you may lessen your chances of missing some of them.